Deep State Wants To Censor Truth About Bank Collapse So They Can Steal Your Money | EP 3365-8AM
2 min read
The War On 'Financial Misinformation' Is Here
Amid the recent banking collapses, big government is rapidly preparing its latest onslaught against freedom of speech.
'COVID-19 misinformation' has defined the past three years of censorship.
However, the next ridiculous battle for the federal government will focus on fighting 'financial misinformation.'
Rep. Thomas Massie (R-KY) provided insight on a meeting between Congress, the Federal Reserve, Treasury Department, and FDIC.
"Just got off of a zoom meeting with Fed, Treasury, FDIC, House, and Senate. A Democrat Senator essentially asked whether there was a program in place to censor information on social media that could lead to a run on the banks," Massie tweeted.
"We will get back to you on that," was the alleged response to the Democrat Senator's question.
"The Left has officially abandoned the First Amendment," Judicial Watch President Tom Fitton noted.
The Uniparty wants a never-ending vice grip on the American people.
Freedom of speech isn't in their vocabulary.
Despite the Twitter File revelations in recent weeks, authoritarian government officials still want to censor free speech across social media platforms.
With the recent banking dilemma, the control freaks will ramp up another fake war on 'misinformation.'
"DHS efforts are already underway to add censorship of 'financial misinformation' to CISA's portfolio of 'critical infrastructure' domains it can classify tweets as a cyber attack on, & thus censor," said Foundation For Freedom Online Executive Director Mike Benz.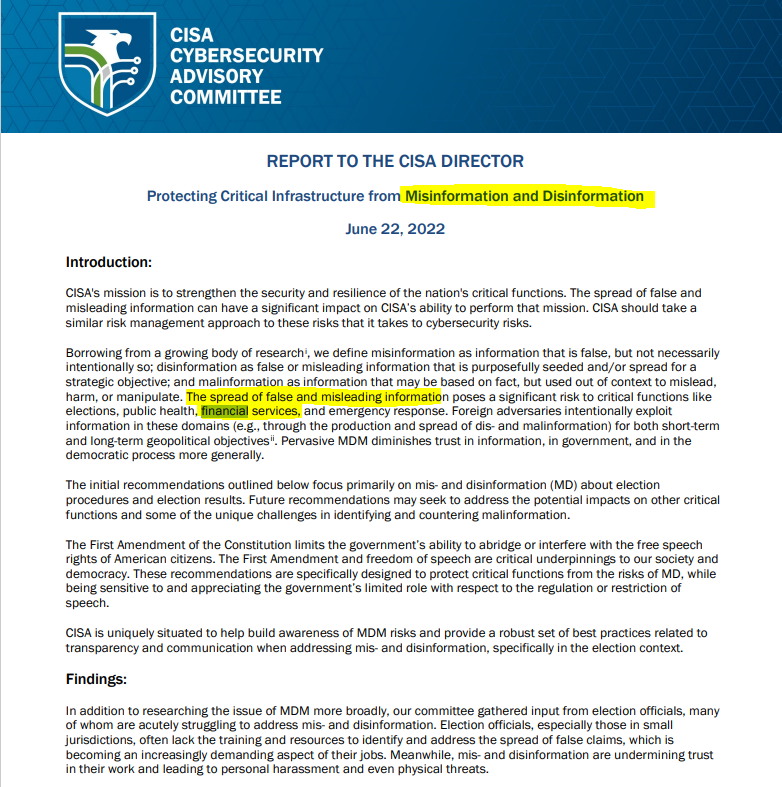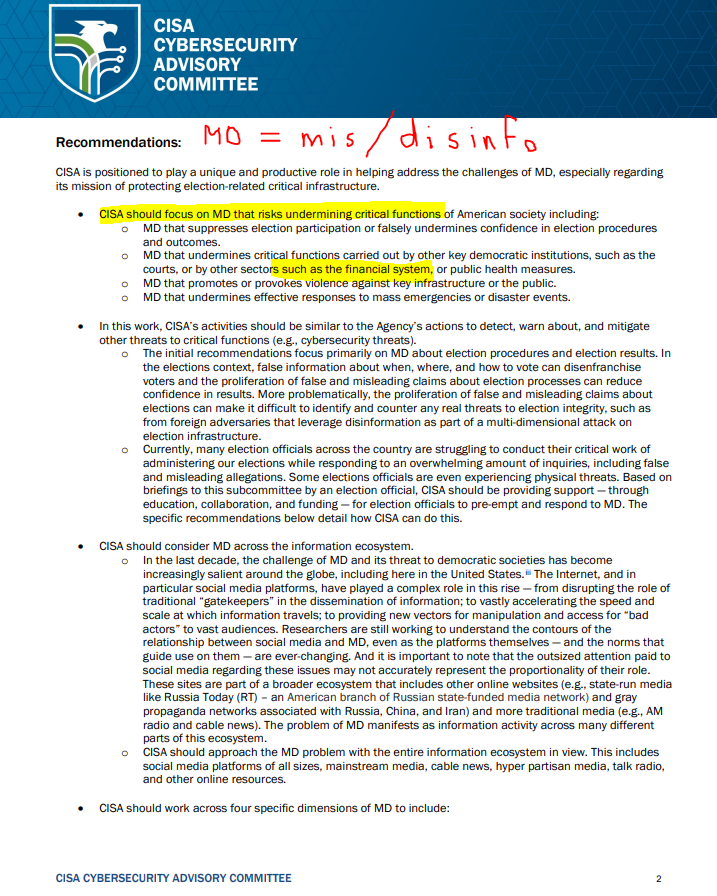 Read the full CISA report, "Protecting Critical Infrastructure from Misinformation and Disinformation," below:
via We Love Trump
March 14, 2023 at 06:46AM
About Pete Santilli